The family that opened the restaurant in 1991 continues to run it to this day, staying true to the same tradition, using the same simplicity and the same fresh chickens, which are overlaid with the magical secret sauce that keeps the legend of the restaurant alive.
Many have been trying for decades to find out what makes the Famous Rooster chicken so delicious, apart from the fact that the excess fat is removed and the chicken is marinated for 24 hours, before being transferred to the huge charcoal grill.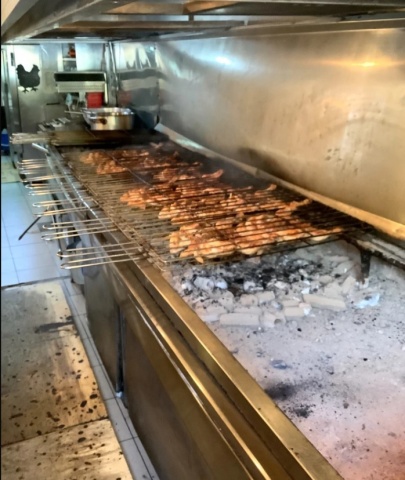 The Famous Rooster chicken is crispy and juicy at the same time, a true masterpiece to enjoy after a swim at one of the magnificent beaches of Halkidiki. The fried potato slices are equally delicious. Generous in size and garnished with kefalotiri cheese, they go well with the chicken while being equally famous: you taste them and feel the urge to cheer in delight! And then there is the space, which you could easily call a rooster museum since everywhere on the walls there are rooster-inspired memorabilia. With so many wooden carved or porcelain replicas of roosters in miniature or extra-large size hanging on the walls, the place has a cartoonish dimension, inspired by an imaginary movie with the title "The Chickens Escaped"!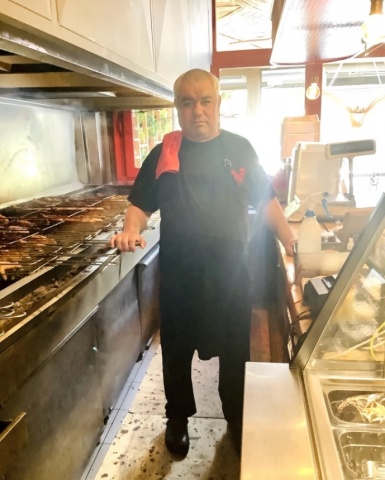 We love the Famous Rooster; apart from the area that can sit only numbered people, most of us visit the restaurant from all over Thessaloniki to order its delicacies for takeaway. We say this with sorrow: nowadays, it's very difficult to find a quality roast chicken restaurant in the centre of Thessaloniki, like one of the old restaurants, where you used to enter and say "One chicken, potatoes with kefalotiri, one eggplant spread, one bougiourdi (spiced baked feta cheese with tomato and peppers, and two beers, that's all".
The Famous Rooster, 222 Grigoriou Lampraki Street, Ano Toumba, Tel. 2310 908 078